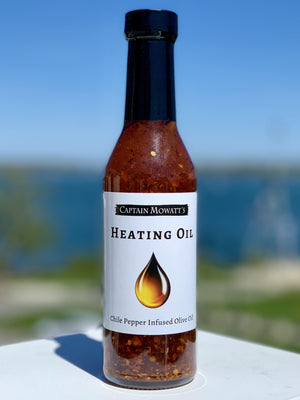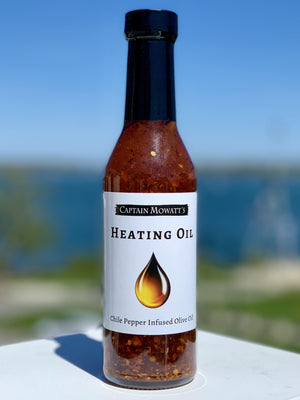 On Sale
Heating Oil
Chile pepper infused olive oil. 
All Natural | Gluten Free | Non GMO

Ingredients: 

Olive Oil, Chile Pepper, Black Pepper, Salt, & Maine Seaweed



Try Me On:  Add to pasta or any Italian dish.  Mix some with your favorite hummus or drizzle on brussels sprouts.  Add with white wine vinegar to make amazing salad dressing.  A new favorite way to sear your tuna steaks.