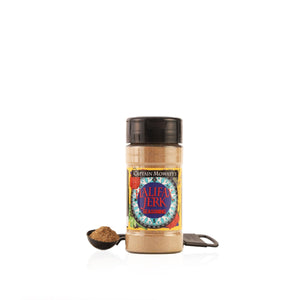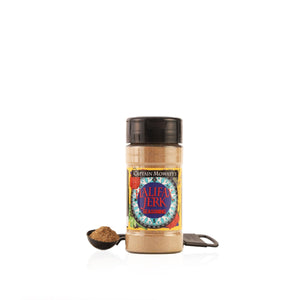 On Sale
Halifax Jerk Seasoning
The seasoning version of our award-winning Halifax Jerk.  Rub it on heavy before grilling to add authentic jerk flavor to any dish.
All Natural | Gluten Free | Non GMO
Ingredients:  Garlic Powder, Onion Powder, Dried Oregano, Basil, Sea Salt, Thyme, Marjoram, Black Pepper, Dill, Parsley Flakes, Rosemary, Nutmeg, Cinnamon, Cayenne & Maine Seaweed.
Try me on:  Jerk chicken, jerk pork, jerk shrimp, jerk steak tips.