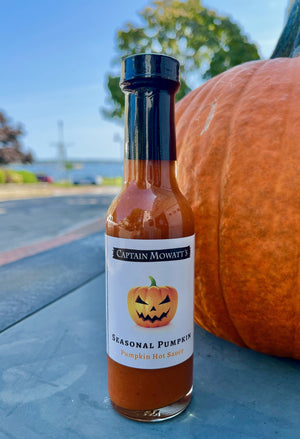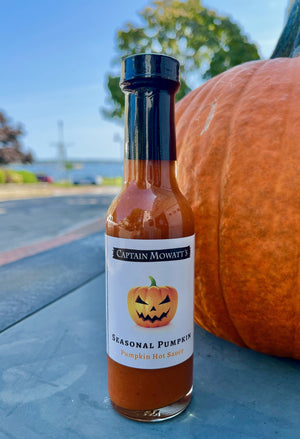 On Sale
Seasonal Pumpkin
* New 5 oz. bottle!
This creation is anything but basic. Our seasonal Pumpkin is made with real pumpkin, fresh apple cider, cinnamon and chile peppers. The perfect gift to spice up fall gatherings.
Ingredients:

Pumpkin, Cider Vinegar, Chile Peppers, Apple Cider, Brown Sugar, Cinnamon, Ginger, Nutmeg, Allspice, Xanthan Gum, & Maine Seaweed.
Try Me On: 

 

The perfect addition to your turkey dinner or chicken pot pie. Toss with your favorite chicken wings for a festive fall treat.  Use as a glaze on your next roast pork. Add a dash to butternut squash raviolis.