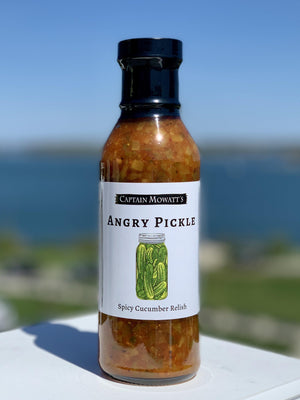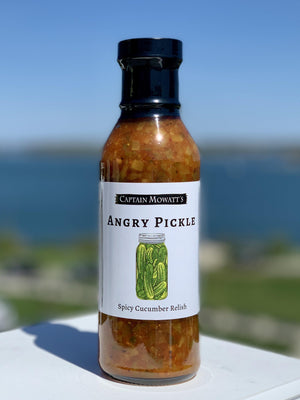 On Sale
Angry Pickle
Spicy cucumber relish.
Ingredients: 

Cucumbers, Vinegar, Cane Sugar, Red Chile Peppers, Water, Garlic, Salt, Black Pepper, Celery Seed, Xanthan Gum, & Maine Seaweed.



Try Me On:  A backyard BBQ staple.  A must-have on hot dogs, hamburgers, and sausages.  Mix with mayonnaise for tartar sauce that will add a zing to fried haddock sandwiches.